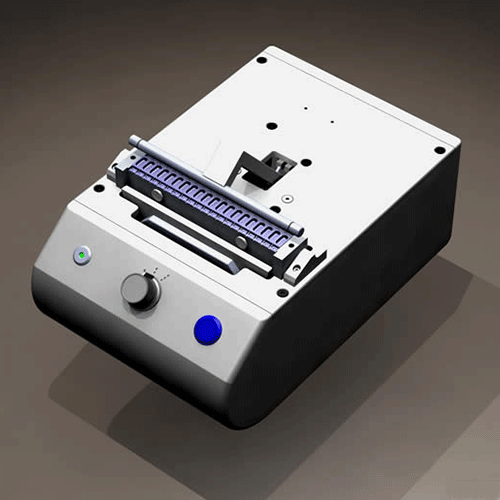 Automation in BioChip production
FUNCTIONAL DEVICE/BREADBOARD
Functional devices/Breadboards serve for initial experiments and a quick setup.
Redesign will improve the prototypes iteratively.
BioChip contact head housing as RP part
RAPIDPROTOTYPING  (RP)
Rapid prototyping methods are mainly used for time-critical projects and / or the surface requirement on the component to be manufactured is lower than for milled parts.
Using RP parts, time and cost reduced design reviews as well as functional tests can be performed.
In terms of RP, we work with experienced technology partners for stereolithography and laser sintering.
The desired components can be created within a few working days (<5).
Complete housing parts which must be EMC shielded constructed are possible.
Glossy metallic surfaces (eg. chrome plated) are also available.
DEVICES, INSTRUMENTS / OEM PRODUCTS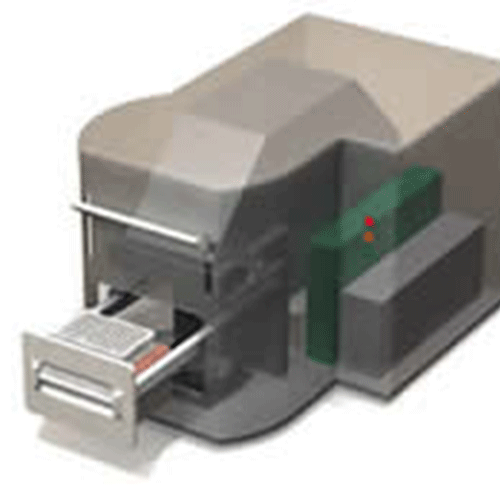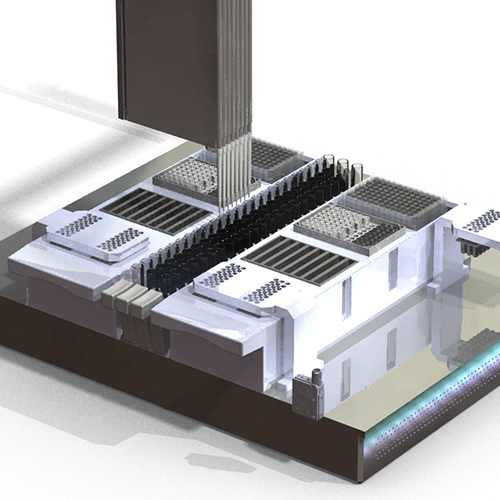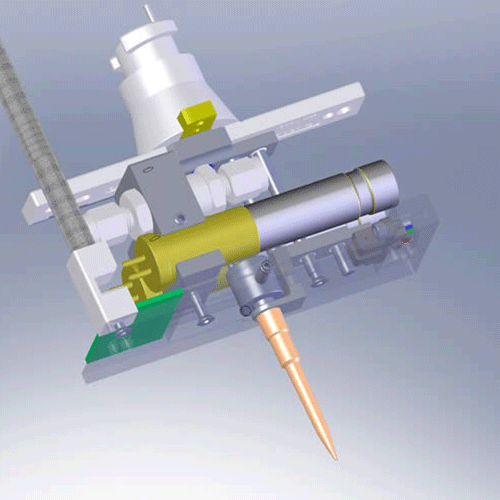 XYZ-Robot mobile Dispense- & pick up- modul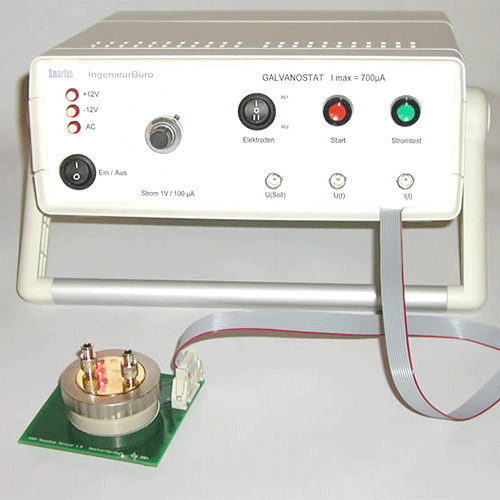 Laboratory application for oligo-membrane synthesis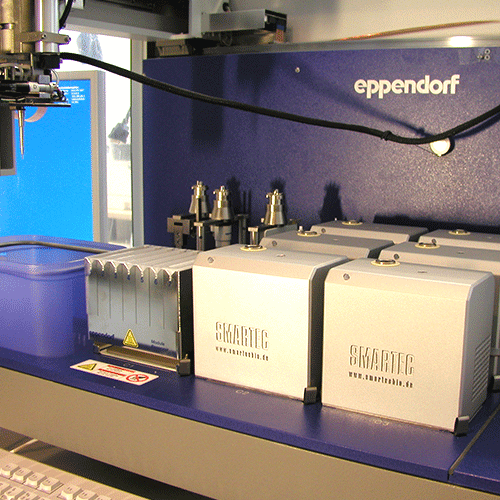 Automated PCR sample preparation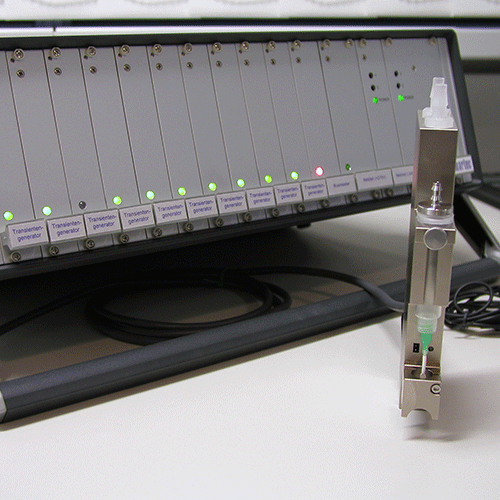 OEM assembly for 10x microdispensing